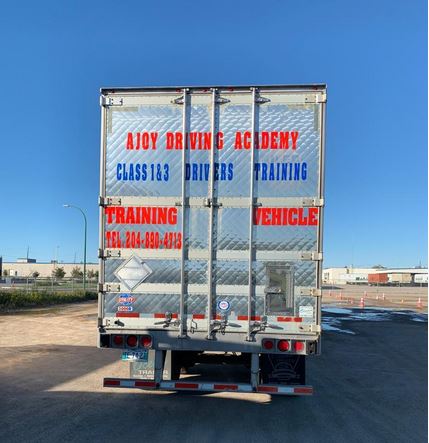 Ajoy Driving Academy


Ajoy Driving Academy Class1 Training School is the right place for you to gain quality Class1 Training in Winnipeg and make a career in the Transportation Industry as a professional truck driver.
Registered as a driver training school under The Drivers and Vehicles Act; Ajoy Driving Academy Class1 Training School followed an approved curriculum to provide driving instruction.
Class1 truck training is a high demand occupation and we train the best for the trucking industry who are ready to be the truck driver of the future. The key factor in Class1 training is to gain confidence in truck handling, driving safely and understanding the road rules to comply with driving laws and regulations.
We have good contacts to offer future career opportunities to our students. So, you can rest assured that you will benefit from the learning you gain from us.
Our Vision


Ajoy Driving Academy focus on in-cab road training in addition to the Classroom training that is essential to learn about rules and regulations and complete the learning experience.
Our Mission


​Ajoy Driving Academy is an organisation that is dedicated to Innovation and excellence in reducing incidents and increasing safety in Rural, Urban areas of USA and Canada. We provide superior quality training services that clients recommend, that companies prefer, safety officers choose and employees are proud of.
Core Values


We are proud of our profession and deliver the highest quality of training to ensure every driver achieves their highest potential.